Véritable parenthèse électronique dans votre semaine, cette hebdomadaire vous invite à vous évader de votre quotidien grâce à une musique électro pointue et de qualité à l'image du club.
Ce soir, Damien le Gagnant de la première édition du LAB FESTIVAL, et ses amis prendront les rênes du BADABOUM !
aka
☼ D I S C O R D ☼
LINE UP
Flight to the Unknown (Trace A Line / Beat X Changers, FR)
Newcomer parisien, Flight to the Unknown signe son premier morceau en octobre dernier sur le label Beat X Changers. Fort d'une longue expérience dj et membre incontournable du crew Trace A Line, ses sets oscillent entre minimal, deep house et dub techno.
SOUNDCLOUD FLIGHT TO THE UNKNOWN
× × ×
Tristan Roger & DJ Sweat
Duo et membres fondateurs du collectif District, ils ont notamment partagé l'affiche avec des légendes de la house music comme Terrence Parker, Mike Huckaby, Los Hermanos ou Andrés à l'occasion de leurs fameuses soirées Detroit Madness au Djoon.
× × ×
Damien & TheWrongChurch
Duo fraichement formé, ils lancent ce jeudi la première DISCORD. Diffuseurs de groove, house, disco, hoes ! Influences garage, italo, un kick gras et la voix de Tina Turner.
SOUNDCLOUD DAMIEN
SOUNDCLOUD THEWRONGCHURCH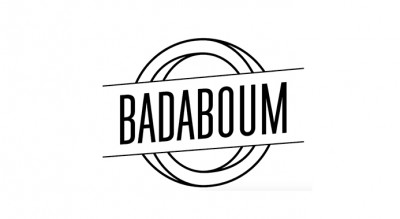 INFOS
De minuit à 6h00
BADABOUM
2 bis rue des Taillandiers
75011 Paris
LISTE + SHOT
Erreur : Formulaire de contact non trouvé !