Soirée d'inauguration – Vitality ouvre ses nouveaux locaux parisiens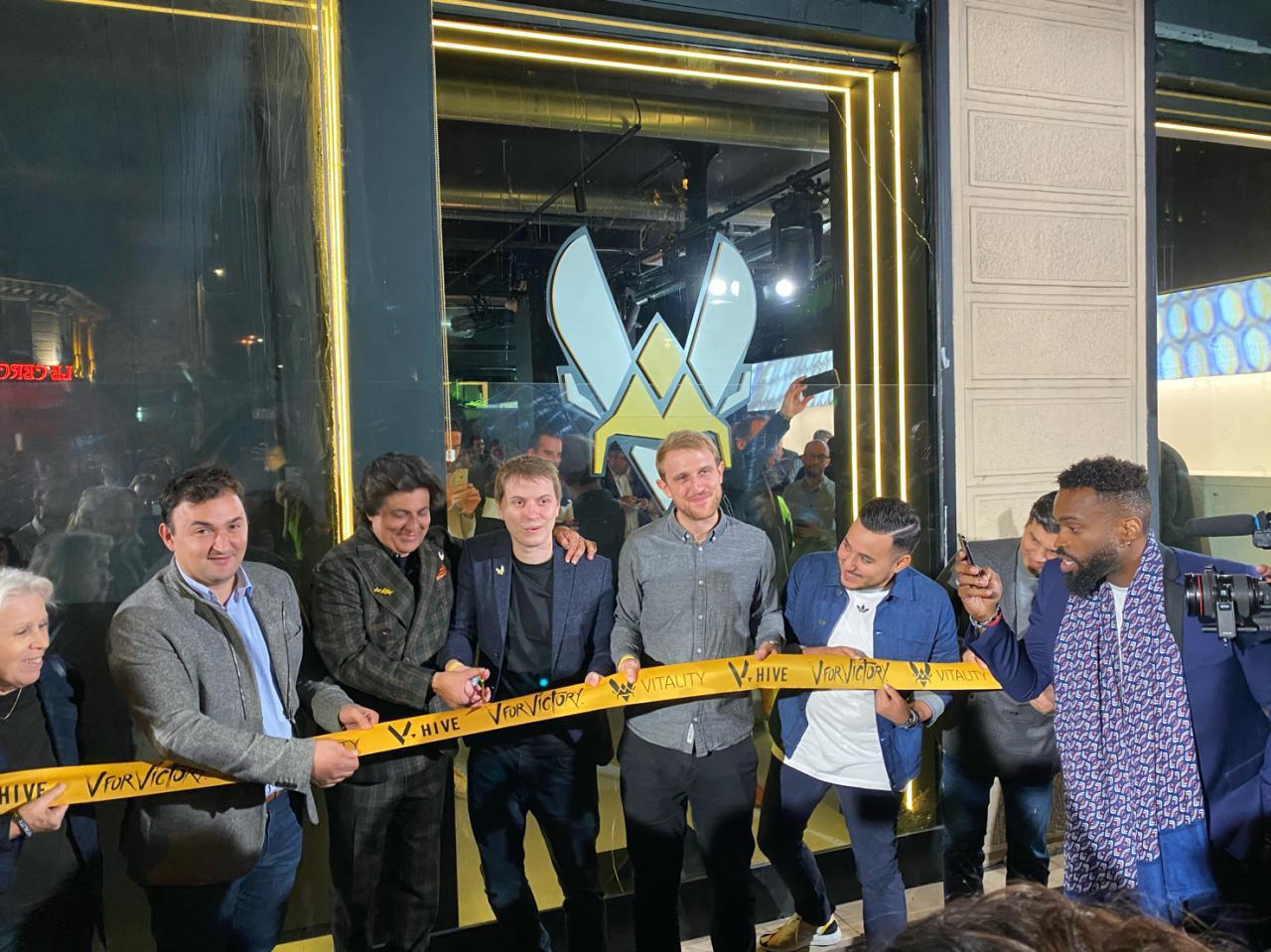 Ce 6 novembre, la team d'e-sport Vitality a célébré l'ouverture de ses nouveaux locaux en plein coeur de Paris.
Pour cette occasion, Vitality a fait appel à Area Box pour assurer toute la partie breuvage de la soirée d'inauguration. Belles bouteilles de champagne aux fines bulles, cocktails colorés et vins sélectionnés par nos soins étaient au rendez-vous.
La team Vitality est un club d'E-sport français mondialement connu notamment sur la scène de Call of duty, League of Legend ou encore FIFA. Après plusieurs mois de travaux, Vitality a annoncé l'ouverture du V-Hive – ses nouveaux locaux à Paris. L'idée première est de pouvoir accueillir différents événements nationaux (conférences, soirées, masterclass, …).
Au rez-de-chaussée a été conçu un emplacement ouvert au public, lui permettant d'accéder à la boutique officielle de Vitality ainsi qu'à un espace de jeu, d'entraînement et de détente.
L'équipe Area Box a mis sa plus belle chemise pour accueillir et servir les invités tout au long de la soirée. Coupes de champagne, verres de vin et divers cocktails étaient proposés pour répondre à tous les goûts et envies.